LIFT 4 Autism Online Auction: Monday, April 24 - Friday, April 28
Autism. A mystery to some. A way of life for others. A cause for all since it is now the fastest growing and most common disability in the US. 1 in every 68 children are diagnosed with Autism. Many of these kids will rely on their parents to some degree, depending on severity, all their lives, with estimated costs between 5 to 7 million dollars in services and care over their lifetime. Many of the services those living with Autism require are not covered by insurance. It is an expensive and difficult lifelong diagnosis to navigate. Authors Ginger Scott and Kennedy Ryan started LIFT 4 Autism a few years ago as a charitable initiative rallying the romance reading community in April, which is Autism Awareness/Acceptance month. All proceeds go to this year's charitable partner Kulture City, who is doing amazing things for Autism families. Discover more about them at kulturecity.org. Specifically, LIFT will benefit Kulture City's
lifeBOKS
program, which provides families with free kits to curtail wandering, a common and potentially life threatening challenge. Proceeds will also benefit Kulture City's
tablet program
, which provides iPads to improve communication for non and limited verbal children on the spectrum to families who cannot afford them.
Online Auction, featuring many of your favorite romance authors!
1-Click the YA Fantasy Anthology Ever In the After for 99¢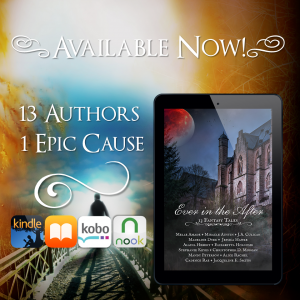 *All proceeds go to LIFT 4 Autism!
Buy LIFT Wear! (t-shirts, mugs, totes, etc...)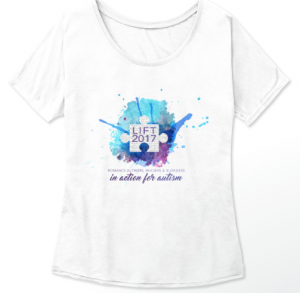 Make a financial donation through the LIFT Campaign.


Don't miss a thing this month!
*Follow us on Instagram: